​Bee Product Quality Improvement Testing Technology Training (Session I) Completed Successfully
Date:2022-09-20
【In this paper】
Recently, the Institute of Apicultural Research (IAR), CAAS held the first session of the bee product quality improvement testing technology training, with the aim to cultivate professional testers who can test out bee products independently, and master bee product testing methods and skills. The first batch of three trainees from the specialized apiculture class in Zhouqu County, Gansu Province, participated in a one-month testing technical training at the IAR.
After the training, the three trainees had a comprehensive and systematic understanding of the operation and management of inspection and testing institutions, and mastered bee product testing skills, and could independently test a total of 21 detection items, including physical and chemical indicators, quality indicators, health indicators and pesticide and veterinary drug residues for bee products, providing personnel guarantee for bee product quality and safety source control and quality improvement in Zhouqu County.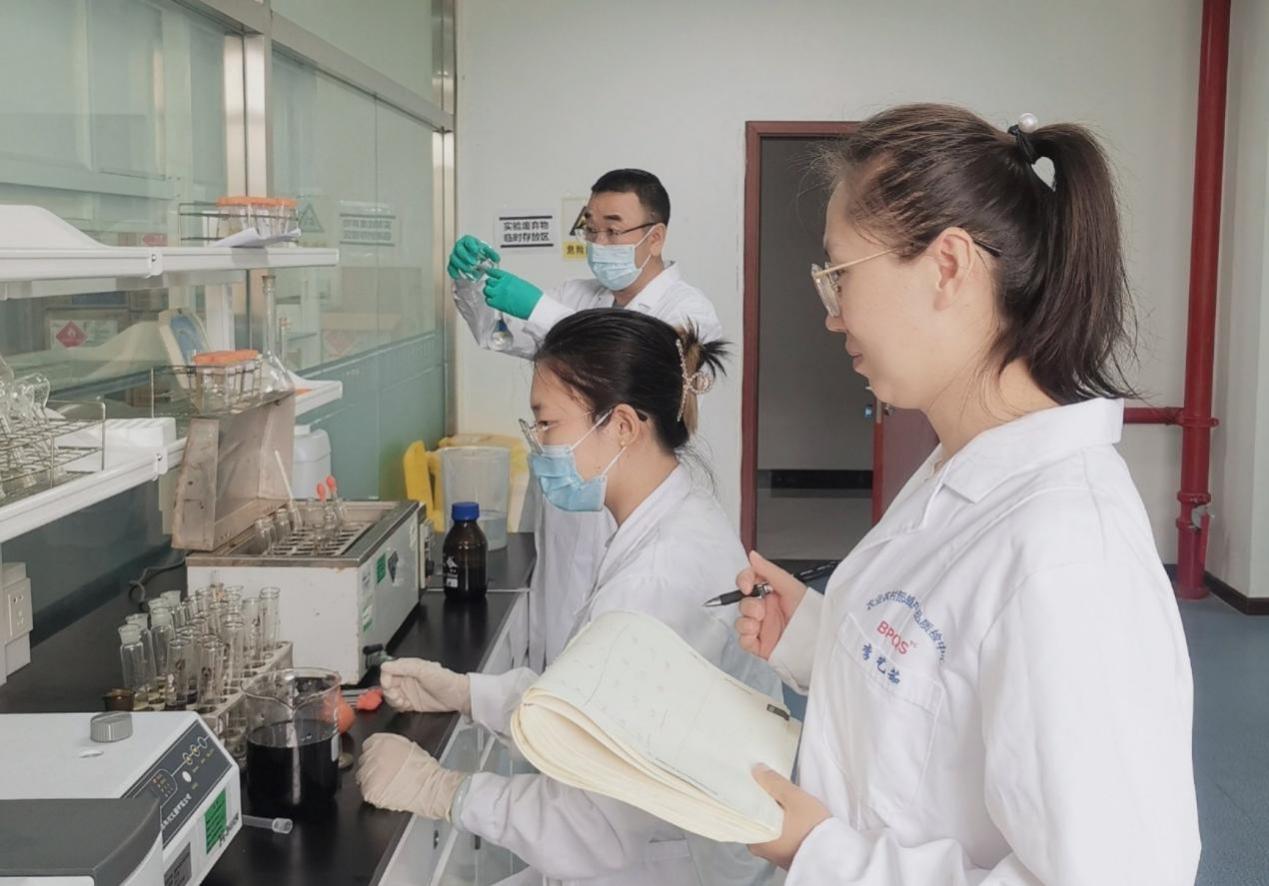 At the closing ceremony of the training course, Peng Wenjun, Director Generalof the IAR, pointed out that Zhouqu County is a key county of overall rural revitalization technologically supported by Chinese Academy of Agricultural Sciences (CAAS), with a good beekeeping foundation in line with that of Qinling Mountains, but it lacked unified beekeeping norms and quality control plans in the process of apicultural development. In order to support the apicultural development in Zhouqu County, the IAR assigned beekeeping experts to provide scientific and technological support in Zhouqu County, excavate the characteristic quality of local bee honey, build Zhouqu's bee honey brands, and boost the local high-quality development of apiculture. He hoped that all students could "go out and take back"; that is to say, they could take the learned technology back to Zhouqu, develop local apiculture, enhance the characteristics of apiculture, serve the construction of their hometown, and play a role in covering peripheral testing demands and driving the apicultural development in surrounding areas. As the national beekeeping team, the IAR will go all out to meet the demands of Zhouqu's beekeepers in long-term advanced studies and training, in a bit to boost the apicultural development in Zhouqu, increase local beekeepers' incomes, and achieve technology-empowered agricultural development.