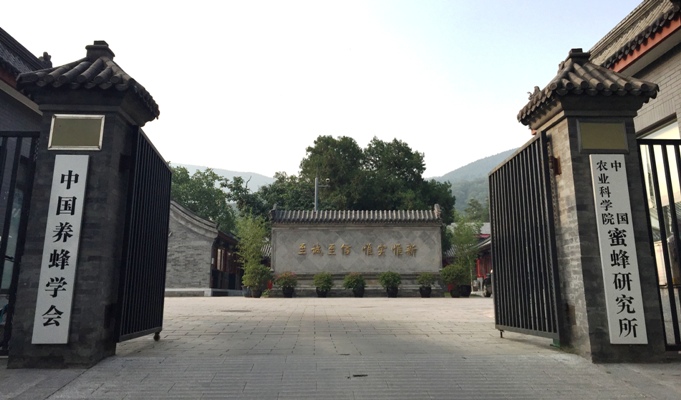 History
Institute of Apicultural Research (IAR), Chinese Academy of Agricultural Sciences (CAAS) was established in 1958. It is a national and the worldwide largest research institute specialized in apicultural science.
Research Goals
As the national research institute on apiculture, IAR/CAAS carries the responsibility to develop the modern apicultural science and technology, to improve the economic and social benefits of apiculture, to convert technological achievements, to educate junior research talents etc. Focusing on the fundamental theories and at the same time promoting technology, the institute leads the apicultural scientific research inChina, and strives to be a world-class research institution.
Research Team
Currently, IAR/CAAS has 102 employees, including 17 professors and 27 associate professors. Among the researchers, 33 of them have PhD degree and 32 people are masters. At present, the institute has 6 innovation teams, which are conducting research on Pollinating Bee Biology and Pollination Application, Bee Resources and Genetic Breeding, Apicultural Entomology and Pest Control, Bee Products Processing and Function Evaluation, Bee Products Quality and Risk Assessment; Honeybee Proteomics. Currently, there are 5 PhD supervisors and 19 Master supervisors. IAR/CAAS has the authority of conferring Master and PhD degrees in Special Economic Animal Breeding, Food Science, Crop Products Quality and Food Safety, Agricultural Economics and Management, Plant Pathology, Crop Products Processing and Safety.
Research Platform
Currently, there are 8 research departments in IAR/CAAS including Department of Beekeeping Technology and Mechanization, Department of Insect Pollination and Ecology, Department of Bee Product, Department of Bee Protection and Biological Safety, Department of Bee Resources and Genetic Breeding, Bee Products Quality Supervision and Testing Center, Apicultural Economy and Information Center and the Facility Sharing Center. It has built 7 technology platforms for apicultural research including Key Laboratory of the Ministry of Agriculture (MOA) for Pollinating Insect Biology, Key Laboratory of the Chinese Academy of Sciences (CAAS) Pollinating Insect Biology, Bee Products Quality Supervision and Testing Center (Beijing) of MOA, National Apicultural Industry Technology Research and Development Center, Laboratory of Quality & Safety Risk Assessment for Bee Products (Beijing) of MOA, National R&D Center for Bee Product Processing and National Center for Bee Germplasm Preservation. These laboratories and research platforms are equipped with superior facilities including Gas Chromatograph, Polymerase Chain Reaction Machine, Ultra Cold Storage Freezer, Electrophoresis Apparatus, Atomic Absorption Spectrophotometer, Isotacho-electrophoresis Apparatus, Freezer Dryer ect.
The institute has established collaborative relationship with more than ten academic organizations, including Zhejiang University, Yunnan Agricultural University, Fujian Agriculture and Forestry University, Jiangxi Agricultural University, Shandong Agricultural University in apicultural science. In addition, the institute has attached great importance to the international cooperation, by sending researchers abroad to conduct the joint project, by attending the international conference, by inviting foreign experts to lecture and work ect.
Awards and Achievements
Recent years, IAR/CAAS has hosted and undertaken several national major research programs including Natural Science Foundation of China (NSFC), National Sci-tech Support Program, "863" program and "948" program. During the past 57 years, IAR/CAAS has gained 98 scientific research achievements, of which, 72 have been awarded prizes, including 5 national prizes, 33 provincial and ministerial prizes. The institute has published 123 scientific books and has received 70 granted patents including 42 national invention patents.
Societies and Journals
Beijing Apicultural T&D Company Limited and Beijing Agricultural Apiculture Industry T&D Center are affiliated to the institute. The institute editorial office is affiliated to the Apicultural Economy and Information Center and it publishes the monthly academic journal <Apiculture of China>. Apicultural Science Association of China is also attached to the IAR/CAAS.