Cooperation and Innovation for Honey Business --IAR and Agilent Technologies (China) Co., Ltd. Build an Innovation and Cooperation Laboratory Together
Date:2022-09-20
【In this paper】
On July 29, Institute of Apicultural Research (IAR), CAAS and Agilent Technologies (China) Co., Ltd. formally signed a cooperation agreement to jointly build an innovation and cooperation laboratory.
An Rong, Manager of Agilent's Application Development Team (ADT), Pan Xia, Sales Manager of North Area, Peng Wenjun, Director General of the IAR, and Xie Shuanghong, Secretary of the Party committee, attended the opening ceremony.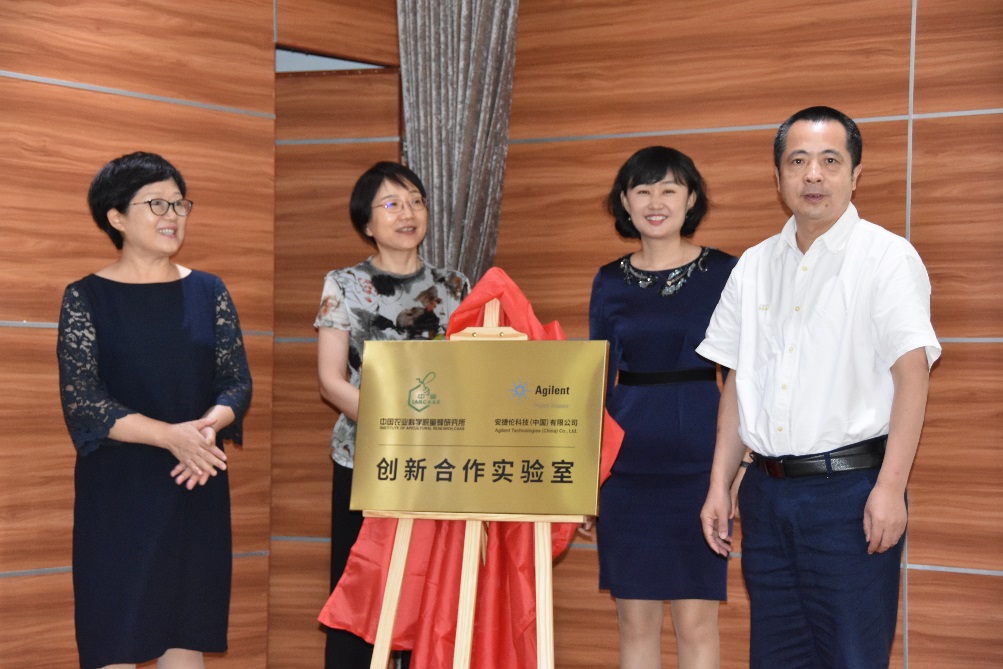 Both parties made in-depth communications and negotiations on cooperation in personalized technical services, scientific and technological support for rural revitalization, and insect pollination research.
According to Agilent, it intended to further deepen cooperation with the IAR, provide comprehensive, instant and personalized technical services, and further strengthen cooperation in biology.
Peng Wenjun said, the co-built laboratory embodied the combination of engineering technology and natural science, which will further promote scientific and technological innovations in research on bees and other resource insects. In the future, the IAR will focus on the research of plant-insect interaction mechanisms in the service of the green development of agro-ecology. The co-built laboratory will start with the innovative research of resource insects, with the aim to serve the modern agriculture, increase the quality and efficiency of the industry and promote the green development of agriculture and rural areas.